If you are looking for an original Christmas gift idea for lovers originale that is a little out of the ordinary, then look no further, we have the right Christmas gift idea for couples!
Looking for a gift idea for your first Christmas as a couple?
The cold winter days are coming and with them the festive atmosphere of the end-of-year celebrations. The decorations are ready to be unpacked to bring a little magic to your home. Hands are busy putting up garlands and baubles all over the house in bright colours. Finally, in this sweet and enchanting climate, there is just one important detail left to a successful first Christmas between lovers. The foot of the tree is patiently awaiting the arrival of an original gift to please the person you love. You want to bring an unusual and tender touch to your first Christmas. Christmas party for two ? Original and adapted to all budgets, our headrest is theideal gift idea to take care of the one you love.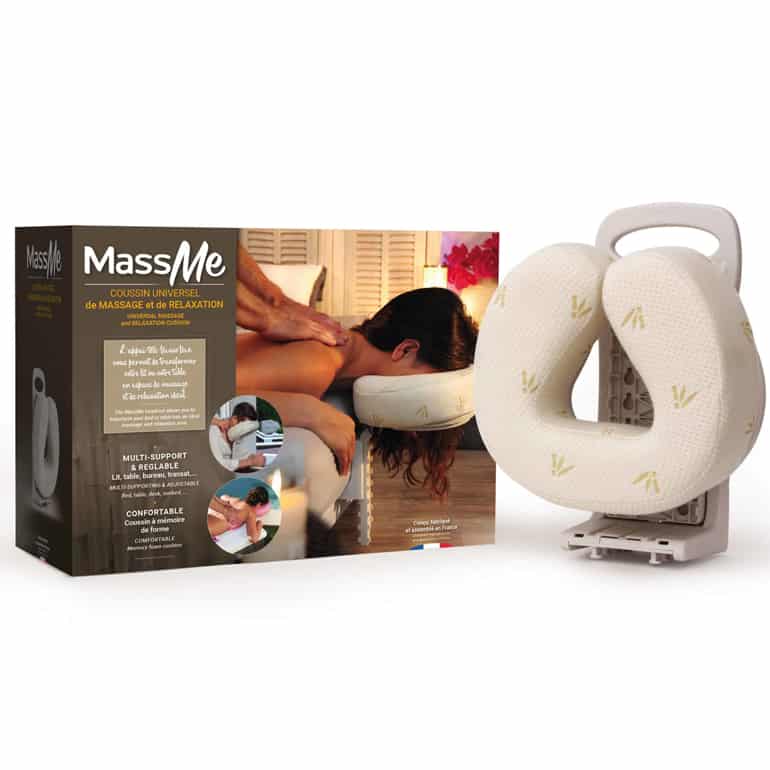 What if you had found the perfect Christmas gift idea for lovers?
Whether you're looking for a Christmas gift idea for a couple of friends or for your significant other, our MassMe headrest is sure to please. Designed for both men and women, this Christmas gift will allow you to create a relaxing space without leaving your home. The MassMe headrest combines simplicity of use with ease of movement for moments of relaxation between lovers. On the edge of a bed, a desk or a massage table, it can be installed and unfolded with disconcerting ease. This personalised gift is adapted to all types of morphology to provide maximum muscle relaxation. It becomes the ideal gift to help your other half relax after a gruelling day at work. What could be more soothing than to feel the touch of your loved one? If you want to give a gift designed to take care of each other, our headrest is for you.