The universal headrest for your needs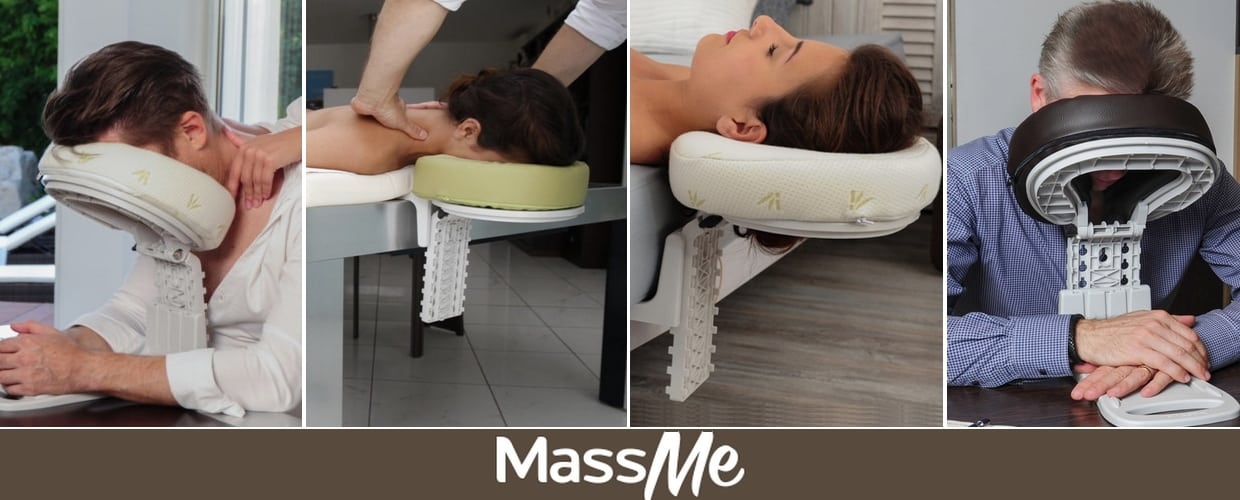 Multifunctional, the MassMe headrest massage device is a valuable tool in everyday life, whether for relaxing at home , serving as a massage table or medical care, or creating a relaxation area in the workplace. , or telecommuting, the ideal massage table accessory.
The nap cushion at work, headrest is also a great medical support , for people suffering from neck pain and those who must remain in a certain position, following a vitrectomy operation, MassMe is the vitrectomy recovery.
Daily well-being accessory
In the comfort of your home, the universal headrest can be used for a cocooning massage on a bed, or as a massage chair.
After a day of sitting, or after long manual efforts, it will be welcome in relaxation mode and muscular relaxation, without constraint of installation.
Massage kit to take on vacation, travel cushion, MassMe fits everywhere and offers an absolute comfort you can't do without!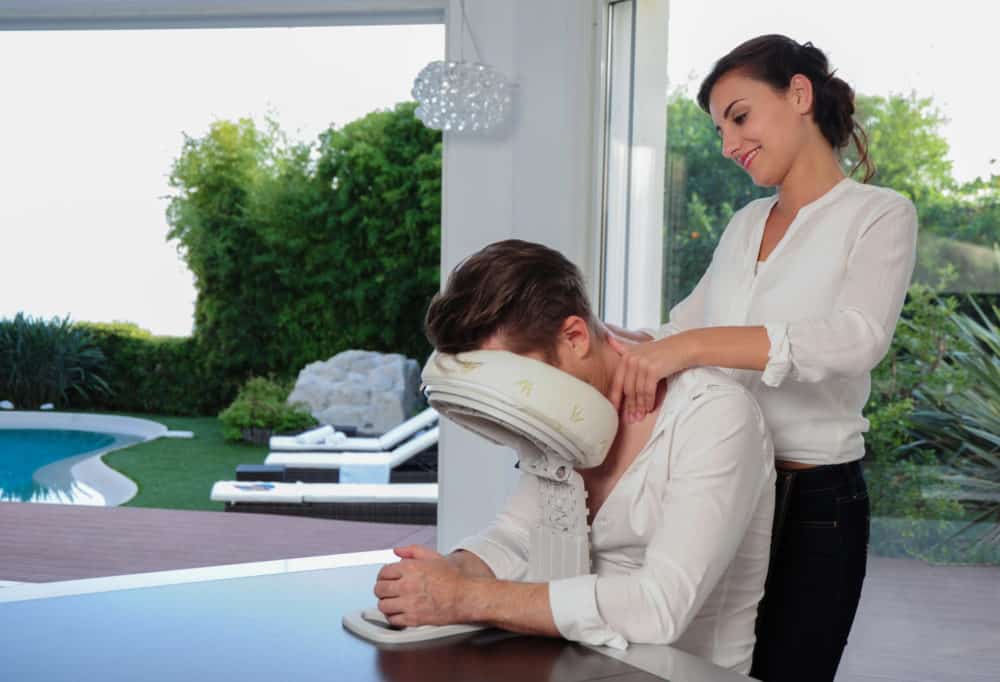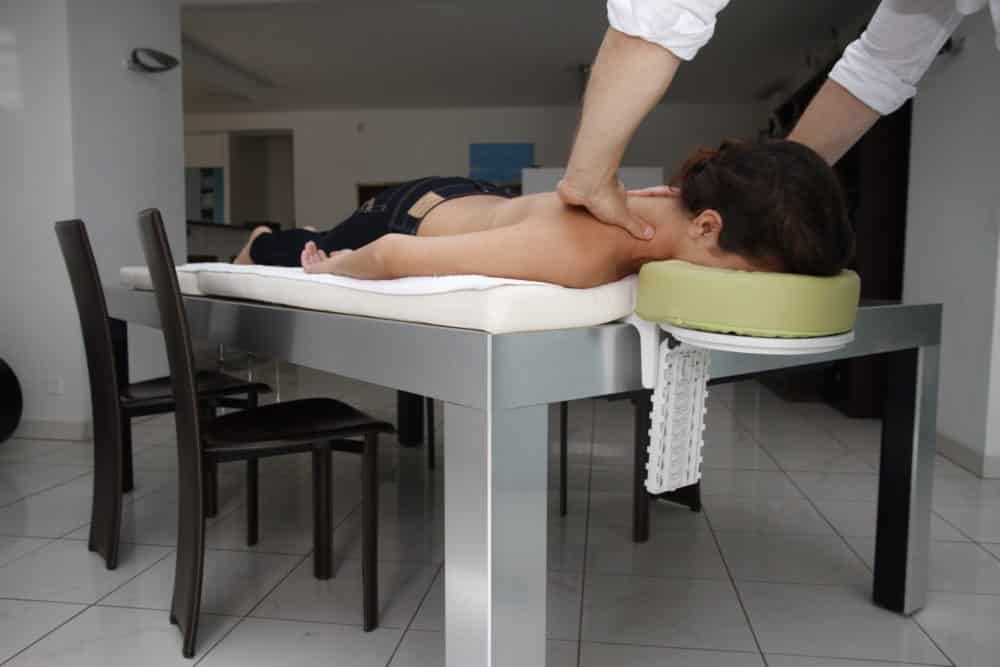 Professional massage and care table
As a spa table, or added to a medical bed, the device is adapted to the health and wellbeing professions, as a complement or replacement for a treatment table.
Lightweight and equipped with a carrying handle, MassMe seduces physiotherapists, masseurs and nurses, who adopt it as a massage table or chair for their clients, or to complete their professional equipment.
The headrest cushion has a perfect place in a beauty center, as in a hairdresser's salon!
Workplace relaxation space
The use of the MassMe headrest also helps to relieve stress at work or at home, where it will be appreciated more than ever in times of confinement.
The work space created by the MassMe headrest is an opportunity to relax between long periods of concentration, while sitting in the office, in a meeting or in an open space.
The effects of the micro-nap can be optimized by the MassMe Office relaxation kit, which, adding an audio function to its multiple assets, will help employees and company managers to effectively recharge their batteries!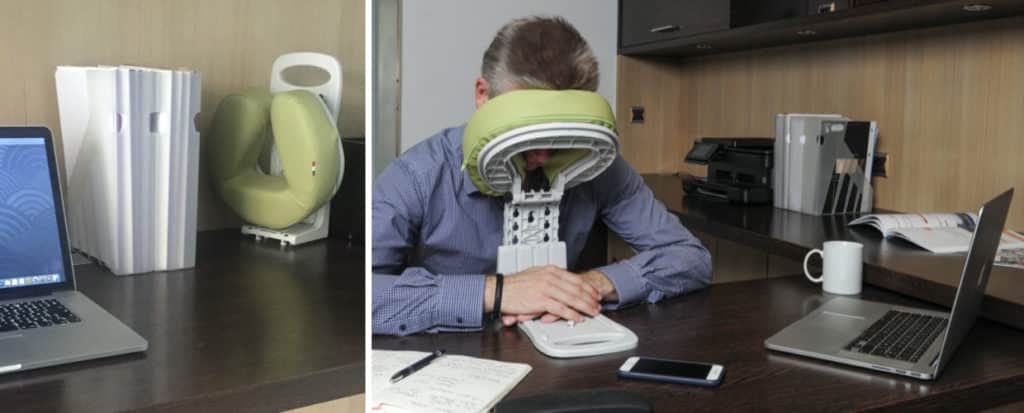 What is the medical role of the MassMe ergonomic headrest?
MassMe can be used as a medical headrest, an important function when suffering from cervical and lumbar pain or when you have to maintain an immobile position during a postoperative period.
Relieve and prevent neck pain
No more neck pain with the MassMe headrest, whose ergonomic structure adapts perfectly to the body and relieves muscle tension.
The memory foam cushion protects the spine, neck, neck and shoulders, whether you are sitting, lying on your stomach or on your back.
No risk of hurting yourself during a massage, or of aggravating your headaches, because the headrest cushion does not force on the occipital area and does not press on the eyes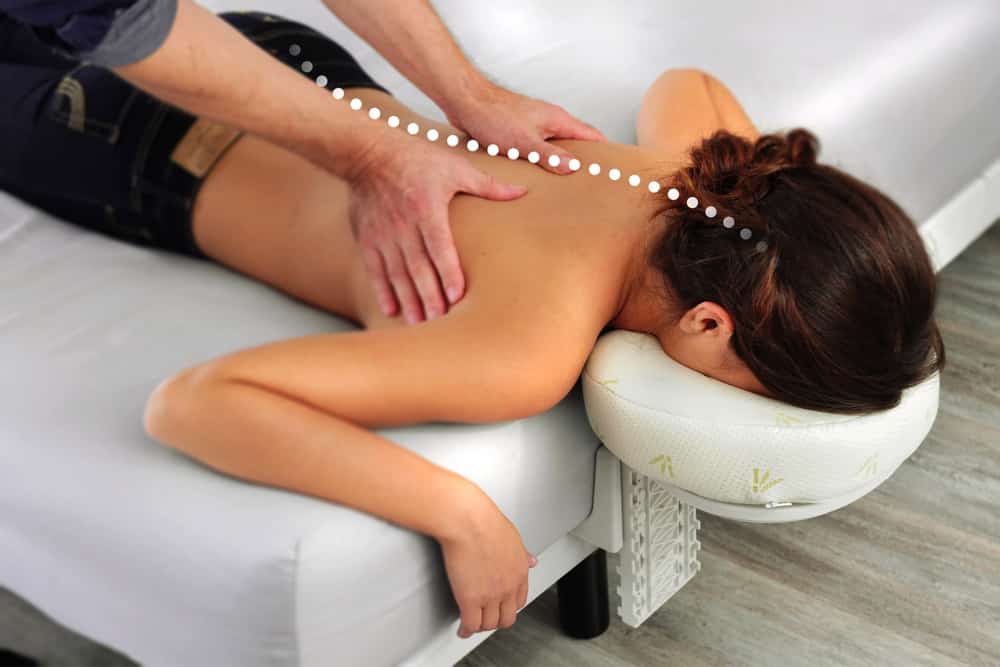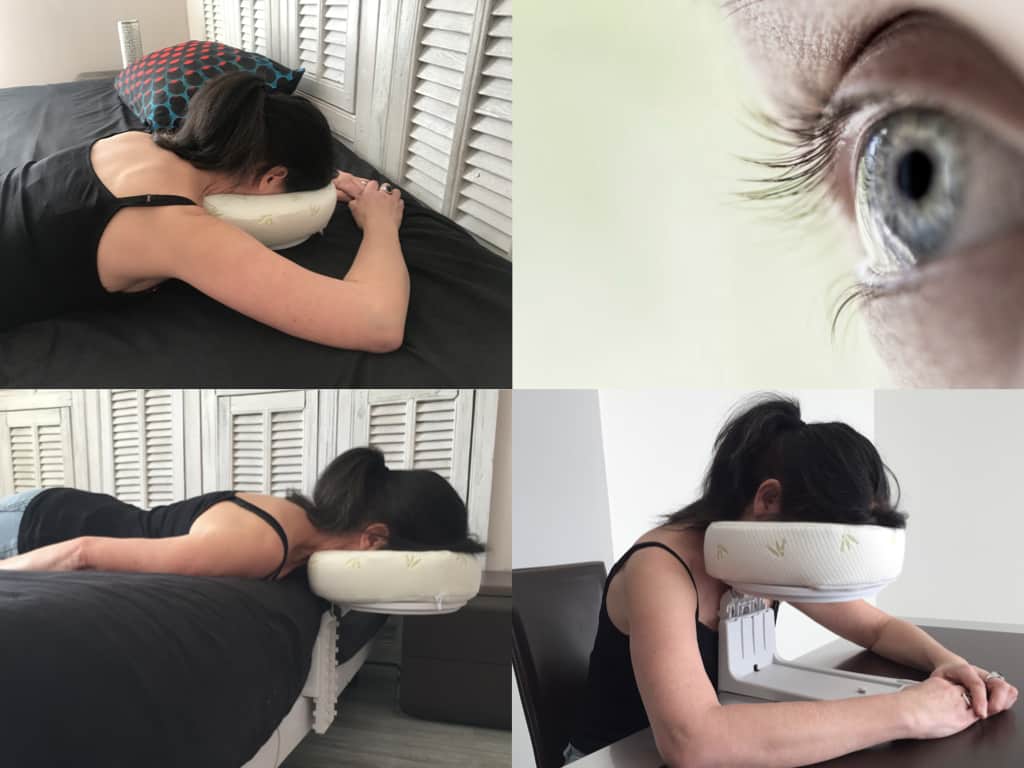 Contribute to the recovery after vitrectomy
MassMe is the right medical support after macular hole or retinal detachment surgery.
Indeed, the bubble position forces you to keep your head bent forward for several days, the MassMe face pillow is the ideal solution to avoid muscular pains.
In addition, it will allow you to sleep comfortably on your stomach and keep the right position, to help you heal faster.
Discover all the uses of MassMe
Designed, manufactured
and assembled IN FRANCE